Hello and thank you for your kind help. I do have the following simple grid: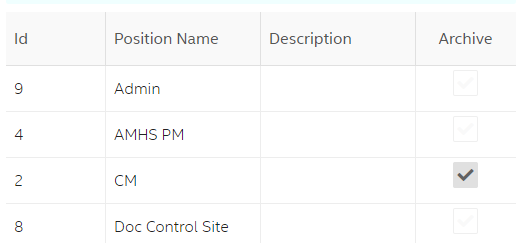 I want people to click the checkbox BUT before that, I want a dialog to appear saying: "are you sure? " (or another msg), if they do not confirm then nothing happens, I hope make sense what I said.
So for all other columns, I'm using "finalizeCellEdit" and it works as expected, now on the checkbox column, I tried to use it and simply does nothing, even if finalizeCellEdit is listed as a valid property, so I decided to take another approach using beforeToggle event, and it works only if it runs synchronously and I need this to be async, as I have to wait for the answer of the user, here's a sample of my code: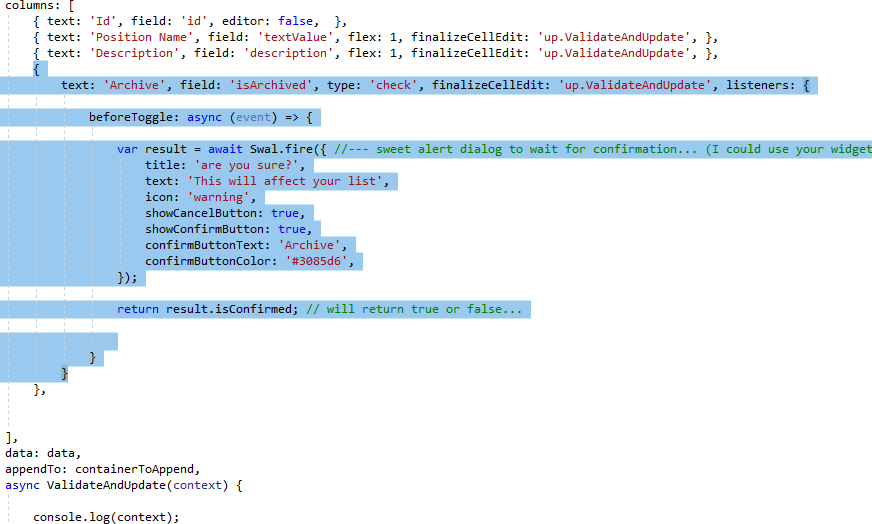 Any help on this situation will be appreciated. Thank you.